We are honest, reliable and guarantee professional 24/7 service from Jamaica's #1 Choice for air conditioning installation, service, maintenance and repair since  When you choose GREE Air Conditioning Service for your air conditioning and ventilation needs you'll have our 100% satisfaction guarantee and first-rate service
We offer solutions for residential and commercial structures, and can help you when it's time to upgrade or replace your existing system.
Is my unit the right for my site?
Questions like these are questions we get all the time and the fact is, many people purchase based on price, so sometimes a technician will recommend a smaller unit because its cheaper, not necessarily because its adequate.
An annual inspection allows a technician to identify dirty coils and burned out contactors before they cause long term damage to your system.
100 point inspection checklist straight from the factory tailored for the Jamaican climate and environment.
We perform comprehensive checks during scheduled preventative maintenance but there are some other items that need to be checked less frequently: 
Have the units ever been serviced?
Or were the units previously serviced by non-Gree technicians?
Bi-annual preventative maintenance will ensure that your system runs as efficiently as possible. 
Your local dealer will perform the following tasks, depending on the unit.
Inspect unit for proper refrigerant level and adjust if necessary
Clean dirt, leaves and debris from inside cabinet
Inspect base pan for restricted drain openings—remove obstructions as necessary
Inspect coil and cabinet—clean as needed
Inspect fan motor and fan blades for wear and damage—on older models lubricate as needed
Inspect and clean blower assembly (includes blower housing, blower wheel and motor)
On older models, lubricate motor and inspect and replace fan belt if needed
Check combustion blower housing for lint and debris and clean as necessary
Inspect evaporator coil, drain pan and condensate drain lines. Clean as needed.
Inspect for gas leaks in gas furnaces
Inspect control box, associated controls, wiring and connections
Clean or replace air filters
Inspect conditioned airflow system (ductwork)—check for leaks where applicable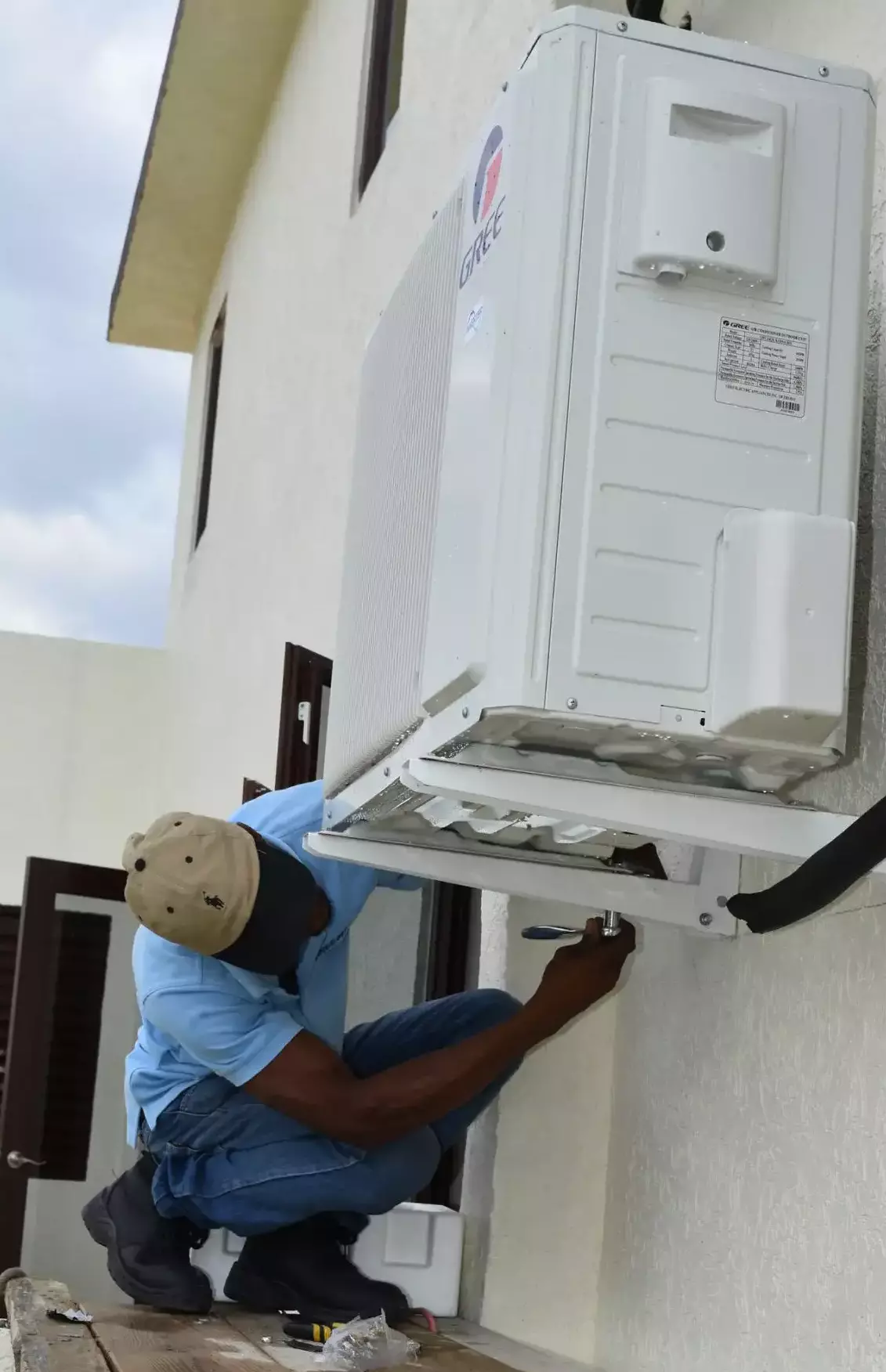 24 Hour Emergency Service
We can provide expert 24 hour Emergency Service available to you 365 days a year for your all your air conditioning needs. We are here for you, when you need us to service both your residential and commercial properties!
Call us to signup for our maintenance contract.